TO THE ATTENTION OF SIR ANISH KAPOOR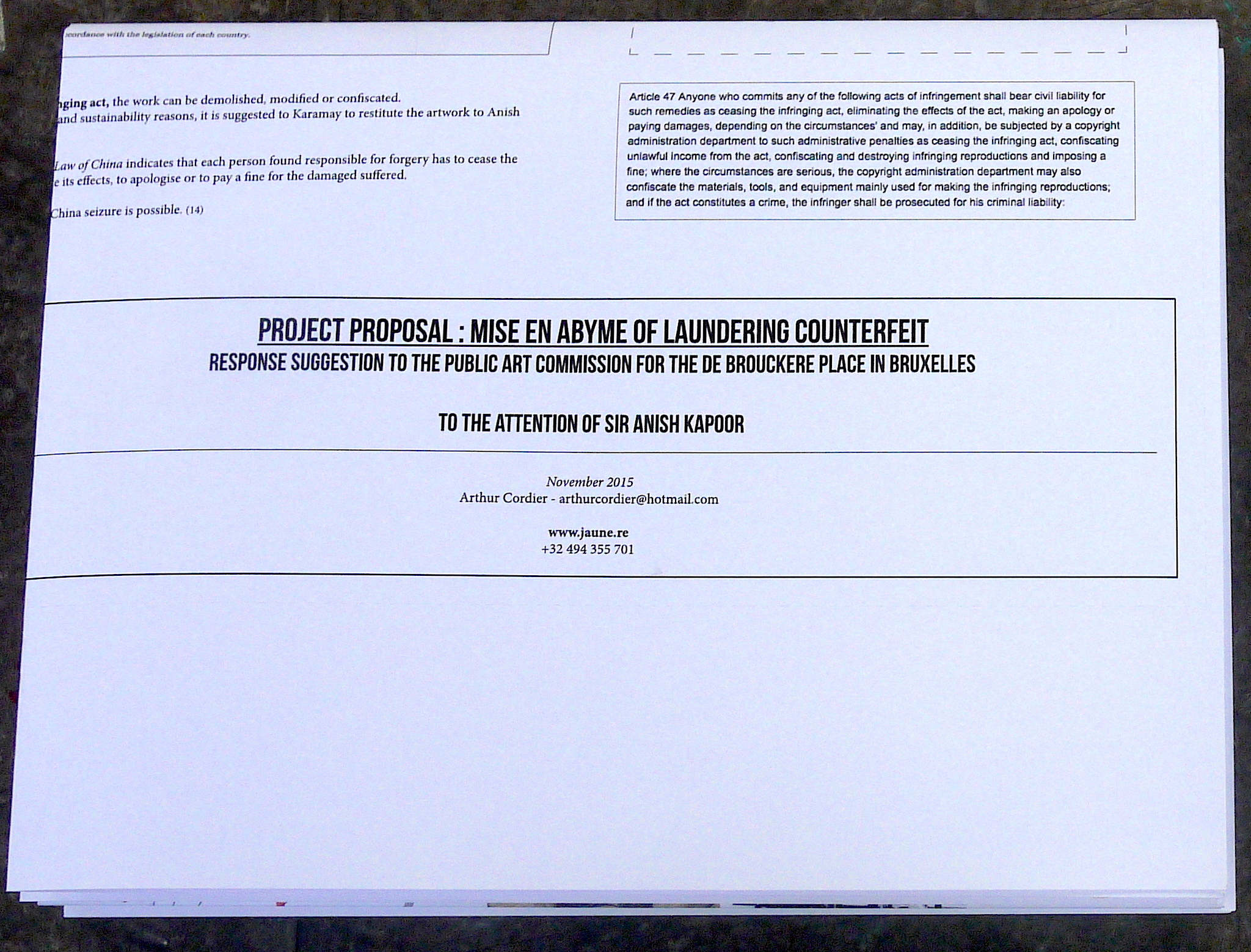 Print - proposition sent to Anish Kapoor's studio.

A0, Color print
84 x 119cm
80gr Paper



'To the Attention of Sir Anish Kapoor' is a proposal adressed to the artist's studio in London.
The proposal consists to displace from the Chinese city Karamay the counterfeit work Cloud Gate, to install it in Brussels.

The urbanistic ambition is to mimicry other city symbols such as Times Square and Anish Kapoor's Cloud Gate in Chicago. This puts the pedestrian project in a potential plagiarism situation.





The trigger of the proposal is the Cloud Gate counterfeit in Karamay in China, called Oil Bubble. Based on those observations, the suggestion made to Anish Kapoor is the following :
- Setting up Oil Bubble , the counterfeit Cloud Gate, at De Brouckère in Brussels.
- Anish Kapoor is invited to install the litigious sculpture in Brussels to solve the lawsuit and respond to the Public Art Commission.

Thus it solves an international legal dispute between Anish Kapoor and Karamay. It also answers the Brussels state commission by installing an artwork at De Brouckère.