PEREMPTION MURALE - WALL EXPIRY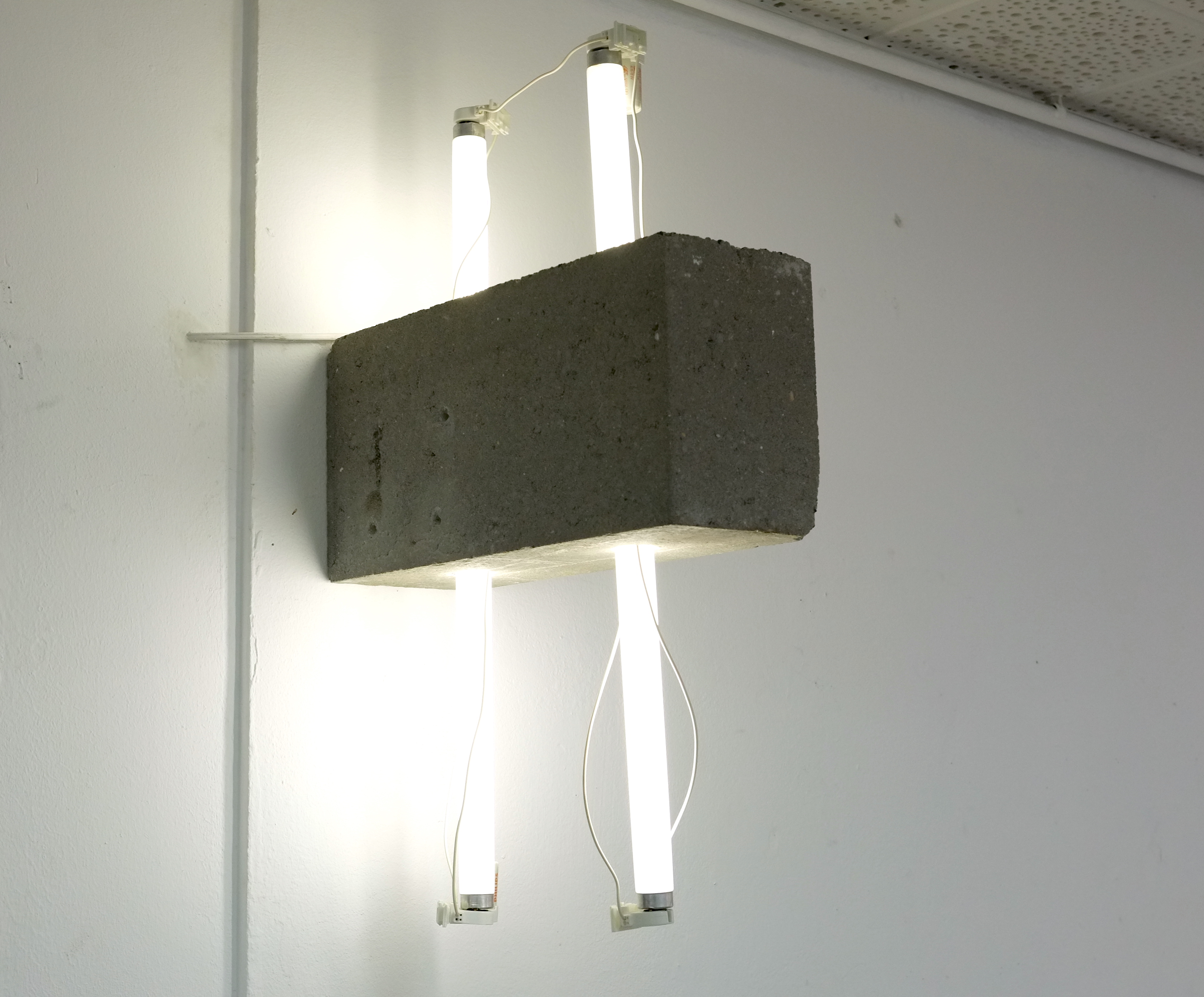 Concrete bloc
Neons tubes
Dim. 40x60x20cm

2016

Dialectic attempt between a durable structural element and a pale unstable lighting.

In order to approach consumerism from other angles, through its exposed devices, Péremption murale (Wall Expiry) focuses on three elements: form, information, and layout.
As a shape, the precast concrete block is extruded from its usual position. The visible concrete block becomes significant of its original function.